Interested In Working
At Industrial Shuttle?
---
Industrial Shuttle is looking for new bus drivers holding a valid Class 1 or 2 license to take industrial crews and their equipment to and from job sites Canada wide. We value our employees as much as we do our clients and encourage you to maintain a work-life balance.
We are proud to announce we offer an Aboriginal Career Opportunity Program. Those who qualify are provided with the tools, training and financial means to become employed with Industrial Shuttle.
If you are interested in being part of our team fill out the form below and we will be in touch.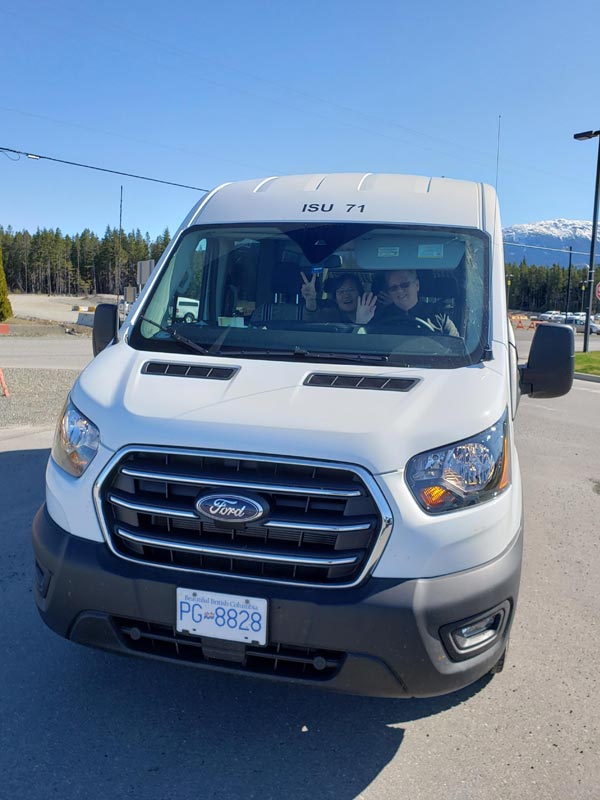 Become Part Of Our Family
Aboriginal Career
Opportunity Program
---
Industrial Shuttle is extremely proud of our 100% funded training programs for directly affected Nations anywhere we work in Canada. This results in guaranteed employment with our company. Once awarded the work, we visit all locally affected Nations directly at home, prior to the job starting, put on a meet and greet, and offer our driver training program to anyone who is interested. Driver Training Programs can cost thousands of dollars, but qualifying candidates spend valuable one on one time at no charge, being trained by our professional driver trainers. At the end they wind up with their class 2 bus license. This not only guarantees gainful employment with Industrial Shuttle on one of our projects, but opens up opportunity for a wide range of driving careers long after the project has come and gone. We have past trainees who have ended up carrying on with Industrial Shuttle, some who have even gone on to land in supervisory rolls with us, and yet others are driving bus for other companies, driving taxi or working for limousine services.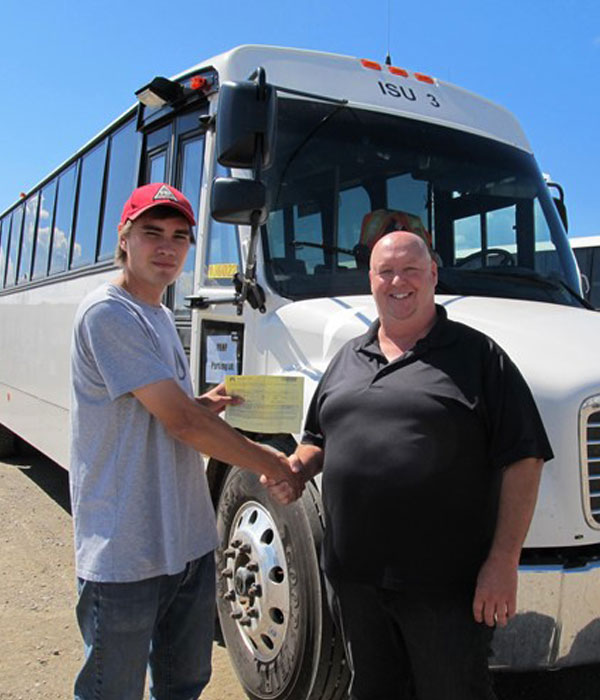 Our first ever successful candidate put through the program and employed with Industrial Shuttle being presented with their certificate and license by the President of Industrial Shuttle, Randy Barrie.