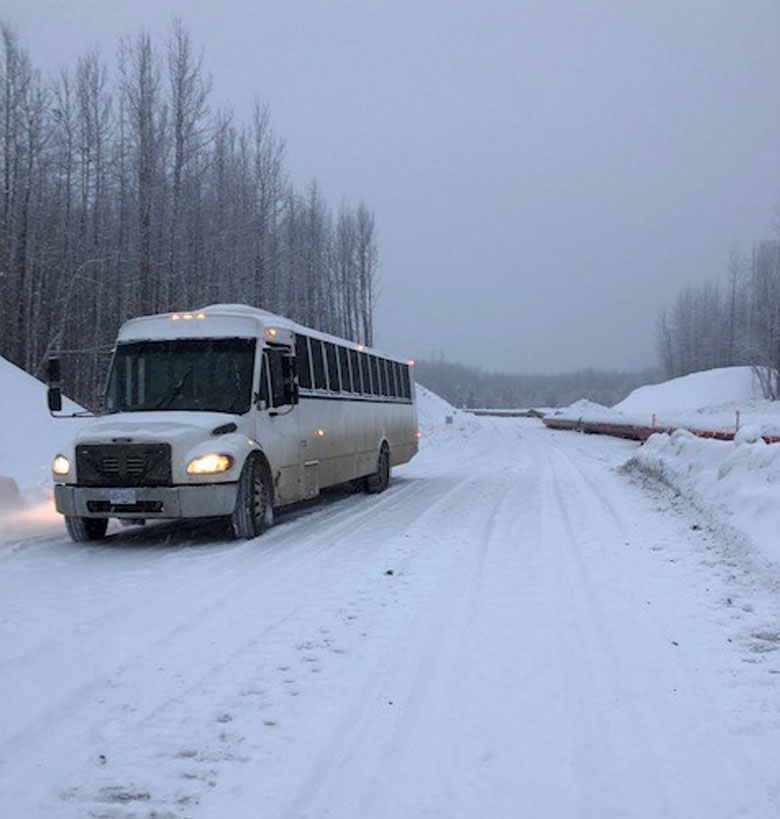 Who We Are
---
Industrial Shuttle provides crew transportation services for large-scale oil, gas, pipeline and heavy construction companies in Canada. With over 20 years experience in the industrial transportation industry we guarantee your crew will arrive to the job site safely and on time. We strive to keep our rates competitive within the industry by allowing our clients to choose how to build their contract to best suit their needs.
---
Randy Barrie
Founder & President
rbarrie@industrialshuttle.com
---
Randy makes it his priority to ensure working relationships and continuous expansion of operations are in full force. He is married and enjoys sporting events, fine dining, and boating.
Tracy Barrie
Co-owner & General Manager
tbarrie@industrialshuttle.com
---
Tracy is actively involved with personnel at all levels of the organization. She enjoys reading, art, and is a fitness enthusiast.
Ed Bartlett
Corporate Safety Manager
ebartlett@industrialshuttle.com
---
Ed brings 10 years of safety experience to the company. Ed enjoys boating and wine tasting in the Okanagan when he is home in Penticton.
Theressa Robinson
Office Manager
hr@industrialshuttle.com
---
Theressa wears multiple hats in the company. She supports the Industrial Shuttle Team with a multitude of tasks. Mrs. Robinson organizes and coordinates office operations to ensure organizational effectiveness and efficiency. She loves spending time with her family and enjoys travelling, motor boating and being out on the water on her seadoo.
Sophie Ouderkirk
HR Support
---
I am (delighted, blessed..) to be part of the Industrial Shuttle family. Being a mom to two beautiful children is my biggest accomplishment and has taught me many skills such as problem solving, patience, multitasking, along with many others which are crucial to my role as HR Administrator..
Leanne Brundige
Project Manager
---
Leanne started out in the drivers seat as a crew bus driver and stepped her way into the project manager roll. With knowledge, patience and consistency, She prides herself on leading her driving crew to success from beginning to end of any project. Her creative mind and passion for people make her a great addition to the Industrial Shuttle team.
Debra Rhyner
Project Manager
---
Debra enjoys crafting, music, reading and Karaoke. Her family is important in her life, Proud mother of 2 sons , 1 daughter and 4 precious grandchildren, " I am but a woman who is chasing my passions in life, I am but a driver who is chasing my dream of leading others to excel in Safety while loving their jobs!!!